20 octobre 2016
DM D'ANGLAIS
My name is Margot, I'm 14 years old and I live in Seclin.
I'm quite tall.
I've got blue eyes and long blond hair.
I was born on the eleventh of February 2003.
I do gymnastics 3 times a week.
I always do myhomework.
My school is Jean Demailly in Seclin.
I have got one brother, his name is François and one sister, her name is Juliette and they are ten years old. They are twins.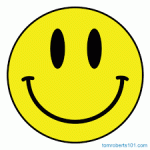 ---
I am often happy and funny,
but I am sometimes grumpy and quite touchy.
I am always curious .
I am usually generous and very open-minded.
I am not very greedy and I am never lazy.
I am extremely sportive and artistic.

---
Myriam, my friend is grumpier than me and she is less happy than me.
Myriam is as generous as me and she is as touchy as me.
Myriam is less greedy and sportive than me but she is more talkative than me.
I am as artistic as my mother.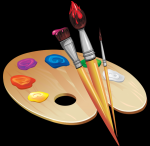 ---
I love pizza and hamburgers but I'm crazy about fish and vegetables.
I don't really like playing baskeball and I love doing gym.
I'm fond of listening to music.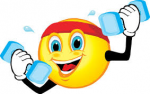 THE END
---